As seems to happen from time to time I have been neglecting my blog lately. I get so busy and focused on different projects that sometimes it's hard to step back and reflect. I find that when I do have time to reflect it's not always convenient to blog about it.
I'm sure most of you have figured out already by my tweets . . .
Heading to the big city today for an engagement with @savannahsly and one of her clients.Should be interesting

— Delia DeLions (@DeliaTS) March 27, 2013
On my way to a session with @mistressmatisse and some lucky fella.So exciting!

— Delia DeLions (@DeliaTS) March 29, 2013
High priestess role play with @deliats, getting ready to train our new temple whore. #Mistress #Dominatrix #femdom twitter.com/SavannahSly/st…

— Ms. Savannah Sly (@SavannahSly) April 10, 2013
. . . that I've started working with a few professional Dommes in the Seattle area. I was getting a little burned out on camming at the end of the year and have always been interested in doing in person work. Thanks largely to help of Ms Savannah Sly I've been expanding my horizons a bit. Right now it's just a gig here and there but I'm hoping that will change because I've really been enjoying it.
I've also been busy with shooting content both for my site and a new scene that's up now on Shemale Strokers also with Ms Savannah Sly. This ended up being a pretty hot strap on scene that ended with her making me cum on her boot and lick it all off.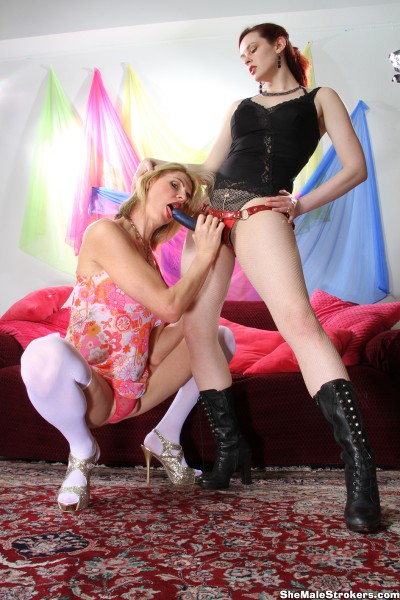 You can see the trailer HERE
I've also been busy with my own site, continually updating once or twice a week. Here's a shot from a kinky scene we did with our friend Daddy Wendell.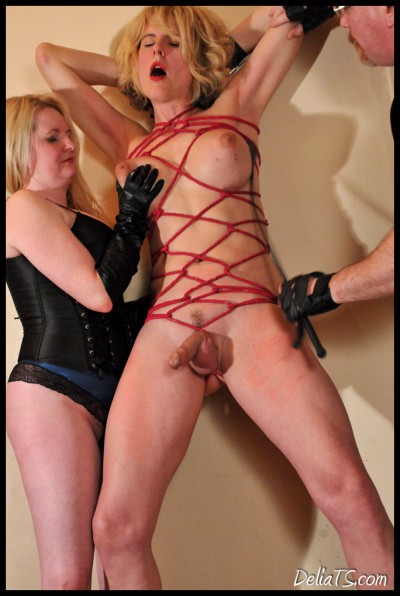 He brought a bunch of toys with him when he came to visit and did a pretty good job of demonstrating them all for Trixie on me.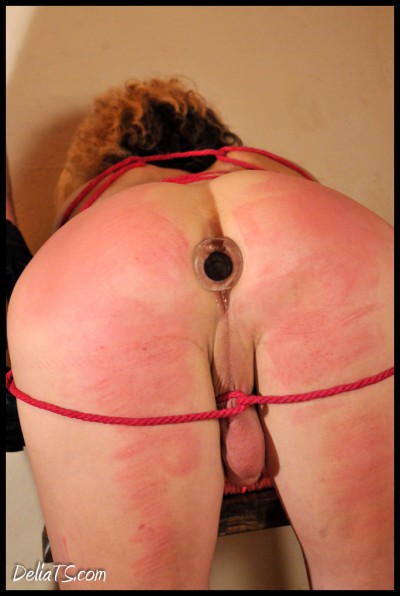 JOIN NOW to see the HUGE set of 480 pictures
I shot some hot new content on Sunday for my site as well. I look forward to sharing more of that as I work through processing and editing it all.
Well I didn't win any awards this year at the Tranny Awards but I had a good time at the show and the after party last night. Here's a few phone shots minutes before heading out to the show.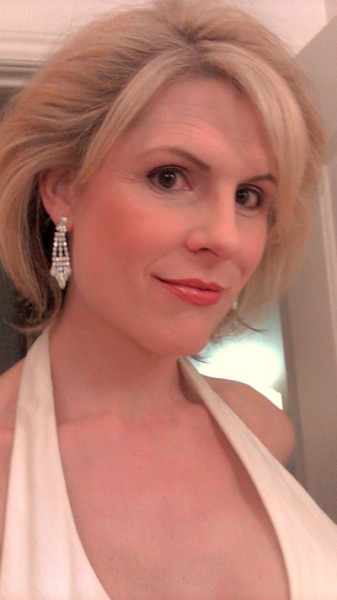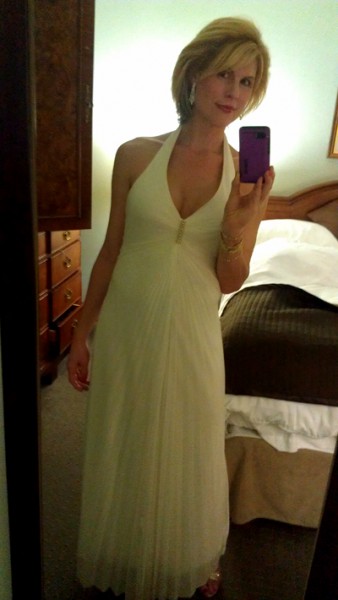 I should have a few more to share later from the red carpet and such. I'll do a longer blog entry later when I get back home. I'm totally loving the California sunshine (although today is a little overcast) but I do miss Trixie a lot. Next year I'm dragging her along whether she likes it or not!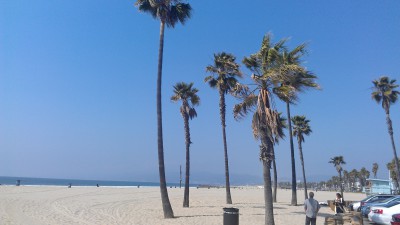 Congrats to all the winners and thanks again to all the people who worked so hard to put the show together!!!
Happy 2013! I can't believe that this is my first post of the year. What better way to kick things off than a few cute pics from my first photo set of the year!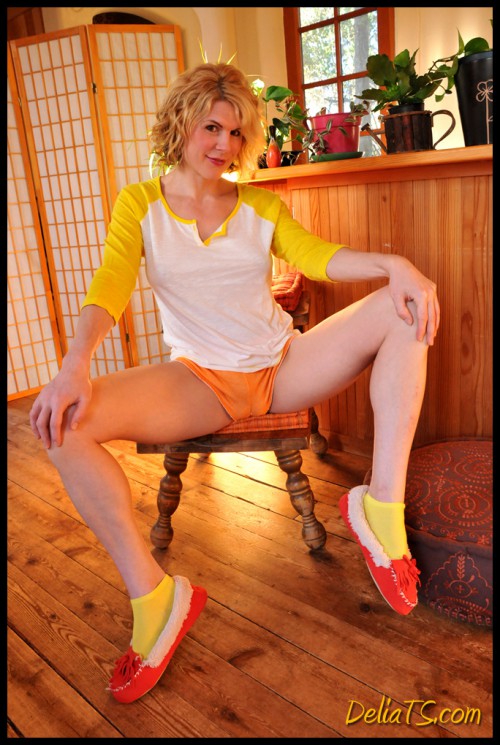 I fucking love the light we get though our windows this time of year, when the sun actually shines that is.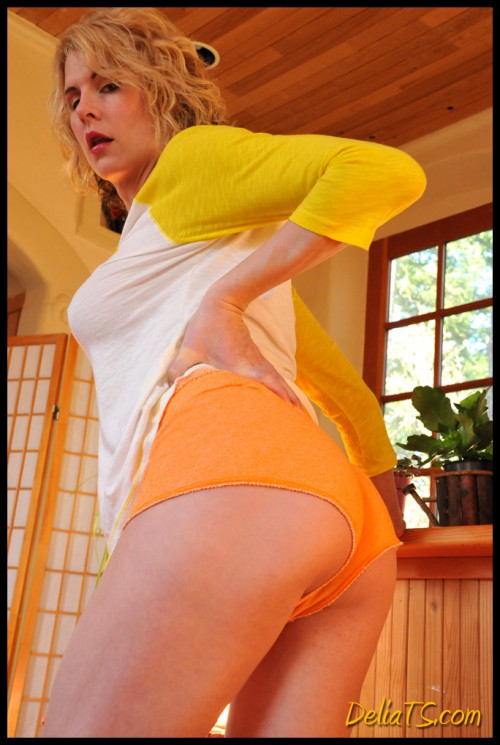 As I wrote in my member's-only area, these pictures are super bright and warm and feel really optimistic to me. It's kind of the way I tend to feel at the beginning of a new year.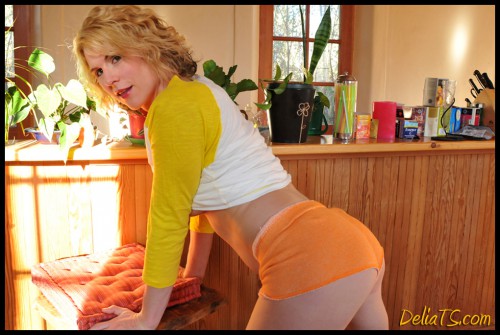 Ahhhh . . . 2013 all fresh and brand spanking new.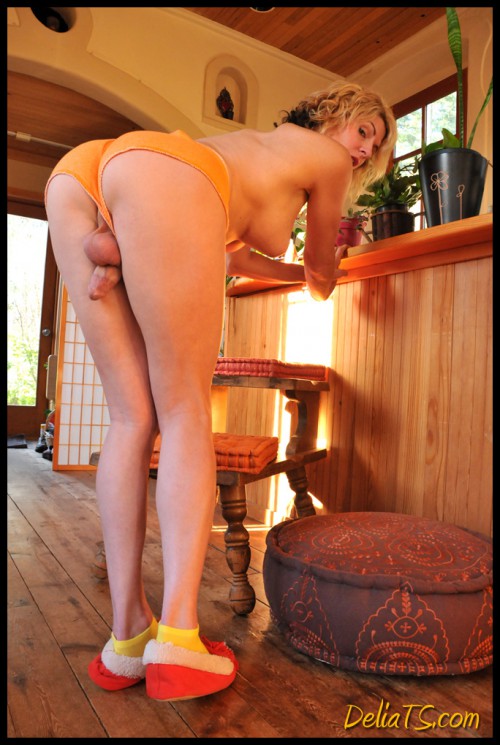 I try to hold on to that feeling for as long as I can, because it is hopeful to me. And feeling optimistic about people, places and things makes me feel good.
Trixie really gets off on my sporty little outfits and love, love, loved seeing me in these loose fitting short shorts. I have to admit I loved teasing her in them too. She really did a great job at shooting these, as she does with all my photos and videos!
I hope these pics bring a little warmth and sunshine into your day (and if you want to see the full set of 169 pics plus a 10 minute hot tease HD video – JOIN NOW). All the best in 2013!!!
Happy Holidays!!! I just wanted to take a minute to wish you all a joyous and bright holiday season . . . and may all your Christmases be white!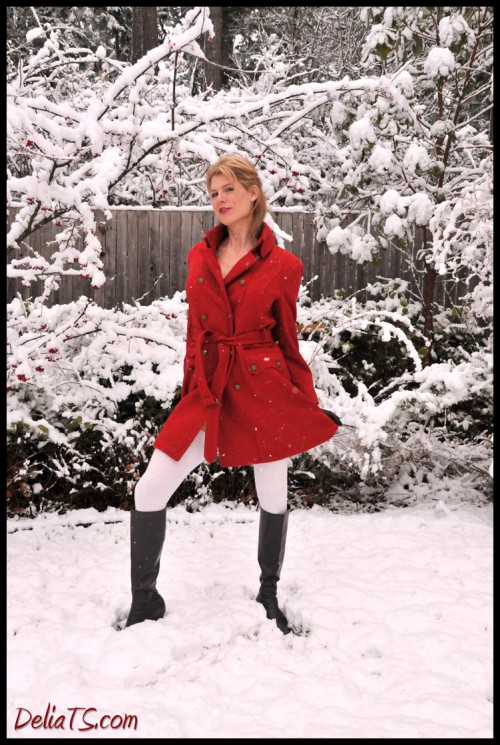 And may your days be peaceful and filled with love.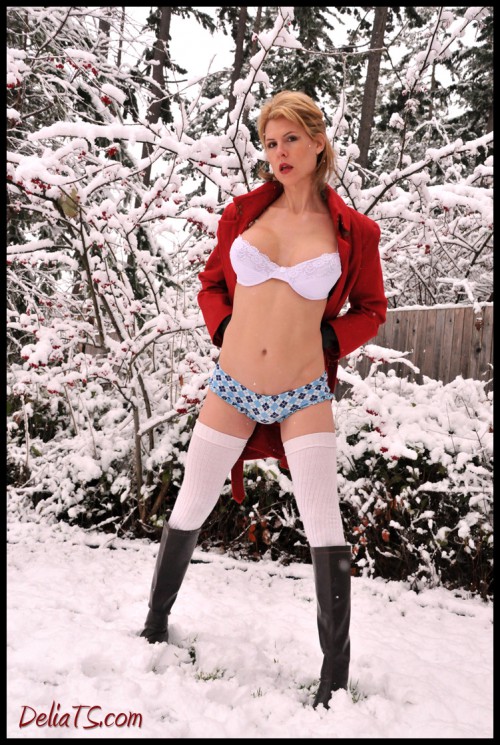 Take some time to get out and play in the snow!!!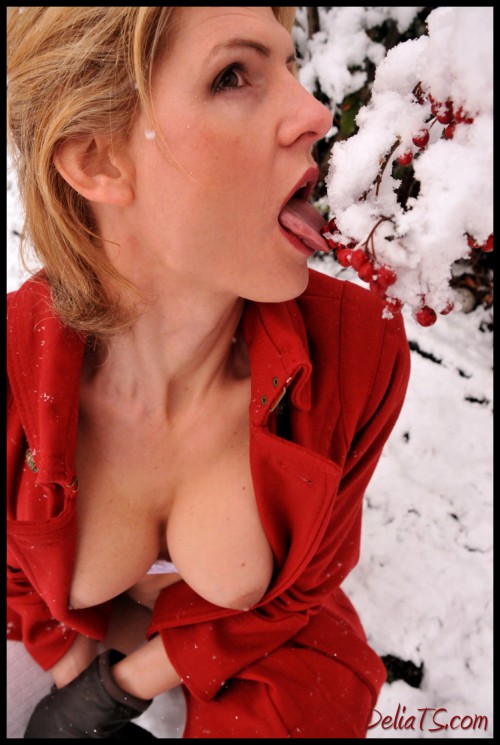 Lick the balls of Christmas and make merry!!!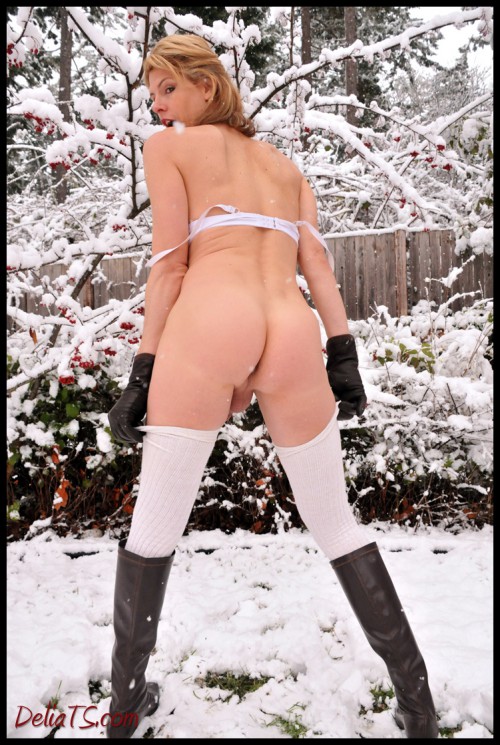 Or just appreciate what you have and who you have in your life, even if it doesn't seem like much.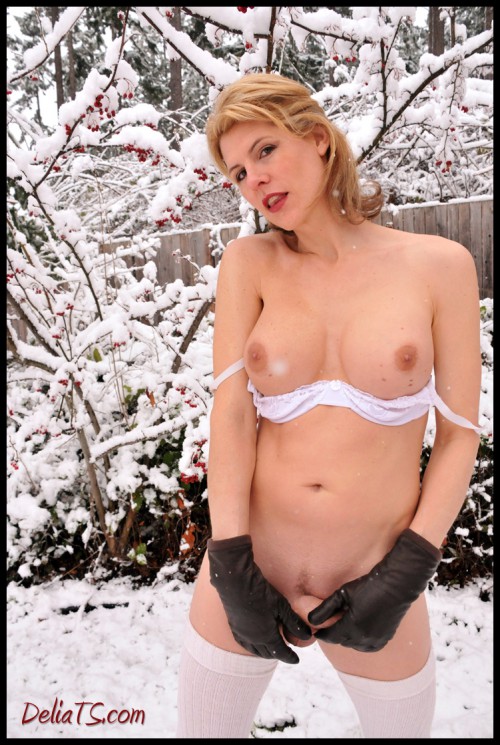 It can be a tough time of the year for a lot of people. With the pressure of buying gifts and getting along with family and friends at holiday gatherings. I feel really lucky that I have awesome friends and family here in Washington that are totally loving and accepting. But there are many who really struggle with family issues throughout the holidays. If you happen to be a little more fortunate I would encourage you to reach out to anyone you know that might be feeling a little blue this Christmas and offer a little warmth and compassion. Simple acts of kindness can make a world of difference.
To those that are feeling down this year my heart goes out to you. I've had some pretty shitty holidays over the years. I feel lucky to have gotten through them and to have come out on the other end relatively unscathed. I hope it doesn't suck too bad and that you make it out okay too. The days are getting longer now and more sunlight is creeping with each day. May a ray of light find you in the darkness and brighten the days ahead.
The 2012 Tranny Awards nominations were announced a few days ago and this year I received nominations for Best Solo Website and Best Solo Model. Thank you to all who took the time to cast a vote. Both categories are very competitive and include some big names in the adult business. I'm proud of the work that I've done this year though and hope the judges will see something they like.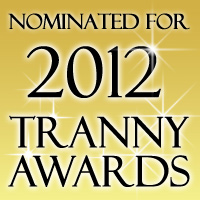 I'm planning on heading down for the show again this year which is always a treat. Wish me luck!!! Maybe I'll see you there

Trixie got me these cute pajama bottoms with little fire engines, hydrants, and extinguishers on them for my birthday so I thought I would do some pictures and a video in them.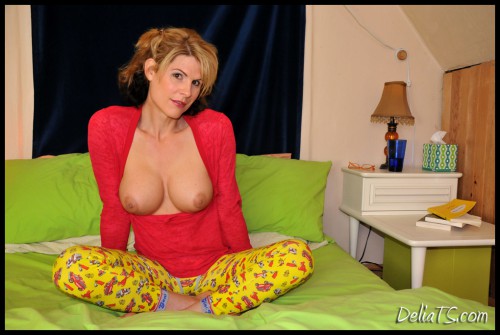 I frequently have lower back pain from doing a lot of arching poses like the one below and from certain positions I use a lot when I cam. I had a nice massage on Thursday, which I've been getting on a fairly regular basis lately so I'm feeling pretty good. That along with frequent stretching and yoga really seems to help.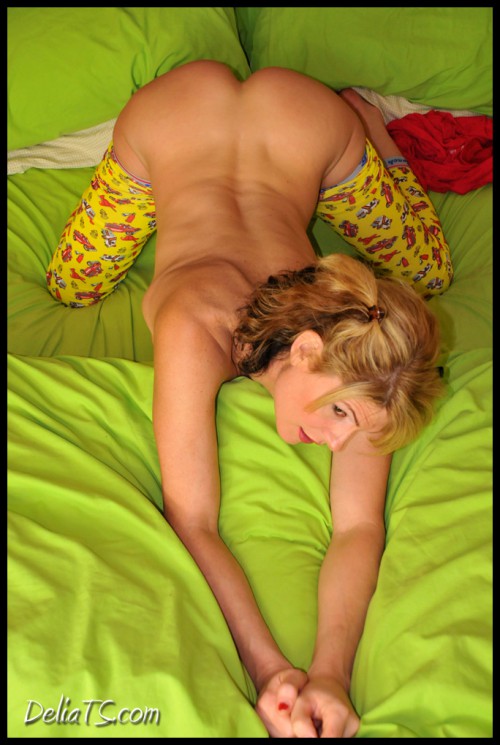 I've been trying to get my feet into better shape lately. I've gotten a few requests for more foot shots in my photo sets but wanted them to actually look nice before trying to showcase them in any way. I'm happy to report that they are almost there!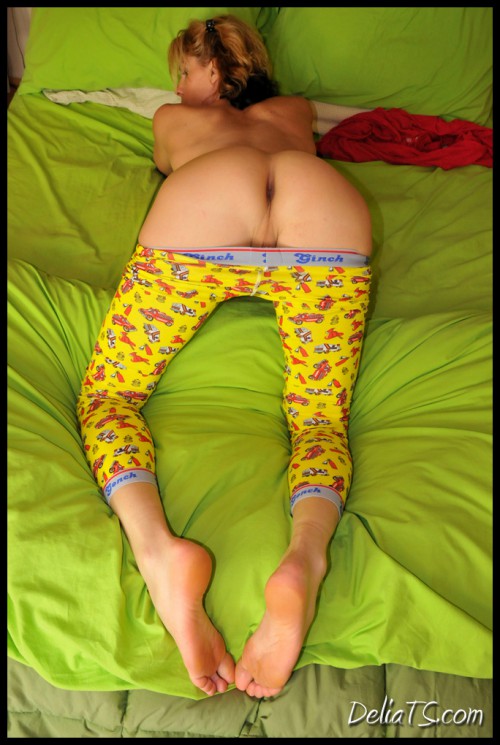 Full set of 171 pictures is now up in my Members Only area. JOIN NOW for full access!!!