I've got some sperm in the bank . . . still. As many younger transgender women do before starting on hormone replacement therapy, I wanked into a plastic cup a couple times a month for about half a year and had my little swimmers cryogenically frozen. I don't think about it that often but it's always kind of in the back of my mind. Every time we get the annual notice that the storage fee is due I'm forced to decide whether to pay for another year in the freezer or to have my little spermcicles discarded.
The older I get the more my maternal instincts begin to fade and the closer I get to feeling okay with the fact that I will never have children. I've never felt completely attached to the idea anyway. In fact more and more I find myself thinking, "I'm SO glad I never had kids!" and less and less thinking, "I hope someday I can have children of my own.". However, the fact that I can still lose myself in the fantasy of children from time to time is pretty potent.
Ideally I would have a child or children with Trixie. In fact we spent a fair amount of time trying to conceive before I transitioned. She even had a blog, Fertile Trixie, dedicated to it. We've often fantasized about what our kids would be like. There are so many directions you can go with that one. Would it be a boy or a girl? Would it have my curly hair and Trixie's blue eyes? Would it have Trixie's ADD and/or my alcoholism? Would it be athletic or a bookworm or both!?! Yes, we've even picked out names.
Trixie has always had misgivings about carrying a child though and now is at the age where it's even more dangerous. The expense of harvesting and storing her eggs is also not a reality for us right now. Not to mention the headache and expense of finding a surrogate. So this fantasy seems to always get tamped down by those pesky realities.
I've also fantasized about donating the sperm to a younger woman wanting to be a single mother or a lesbian or trans man/cisgender woman couple. So many little fantasies about pushing my DNA forth into a new generation! Sometimes I fantasize about being the equal partner and having some type of custodial rights. Other times I am the eccentric aunt who comes to visit every month or two, showering the child with gifts and love and affection before disappearing again for few months.
In still other fantasies I have no contact until one day as an old lady, a stranger shows up on my doorstep and proclaims to be my long lost child. We sip tea together as they fill me with stories of their life and we laugh as we discover all the similar traits we share. Then I look up and see my nose or my hair or my eyes reflecting back at me. They show me pictures of my grand kids and brag about how smart they are or how athletic they are or how well they play their musical instruments. It's all pretty silly, I know. But still . . . all pretty potent.
So every year when the bill comes in the mail and I ask myself, "Is worth paying for another year of this sperm that I am probably never going to use to be stored?" What I'm really asking myself is, "Is it really worth spending that kind of money simply to have the ability to indulge these progenetic fantasies from time to time or is it time to finally let them go?"
Getting nominated this year for the AVN's Transsexual Performer of the Year is something that I am really proud of and I appreciate what my fans have done to get my name up there among the best in the business. In the wake of the Stoya rape tweet and ensuing James Deen rape and abuse allegations from other performers however I feel really uncomfortable about the upcoming awards show. I believe all the women who have come forward (with one obvious exception) and believe that Deen is an abusive person who has repeatedly pushed and crossed the line of consent in both his personal and professional life. Because of this I have a real problem with Deen being a performer that the adult industry should hold up as someone to celebrate. From what I understand that was part of the impetus that lead to Stoya finally coming forward. Seeing AVN's statement and knowing that they were not going to take any action against Deen or remove any of his multiple nominations was disappointing to me.
So disappointing in fact that I even tweeted about withdrawing my nomination. I realize now that it was a mistake on my part. If Stoya is still willing to get up on stage and host the XbiZ awards, where Deen is also up for multiple nominations and Joanna Angel is still okay with hosting the AVN awards show then who am I to dispute those organization's decisions to honor him and his work over the past year? In the same light I realize I need to honor my fans and the production companies I worked for who that got me the nomination in the first place. I really appreciate all that has been done on my behalf and don't want to let anyone down.
AVN fan favorites voting is now open. If you would like to vote for me as a your favorite Trans Performer or Trans Cam Performer you can do so here: http://avnawards.avn.com/voting/
I don't shoot a lot of porn with larger production companies. In fact this year I was featured in only three DVD releases: The Adventures of Super Ramon Vol. 2, She-Male Idol: The Auditions 6, and The Tranny Bunch.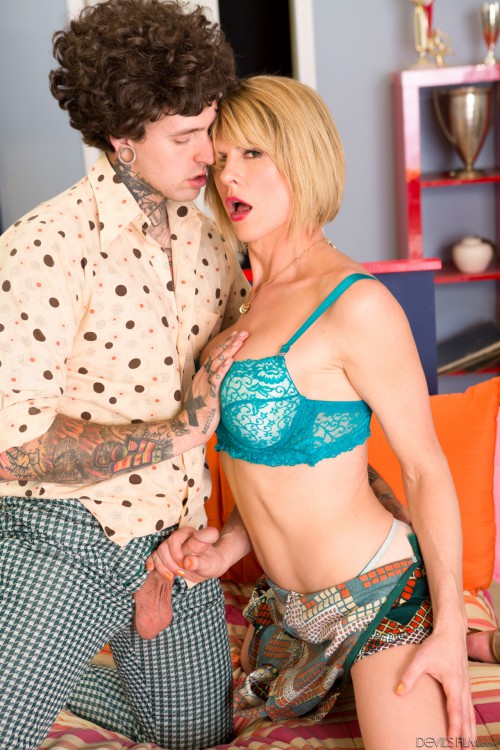 And guess what? All three are up for Best Transsexual Movie at this year's AVN Awards! In addition, my scene as Mrs Brady with Ruckus (Greg Brady) is up for Best Transsexual Sex Scene. The Tranny Bunch is also up for Best Parody which seems significant in that it is a transsexual release and being included with all of the mainstream releases.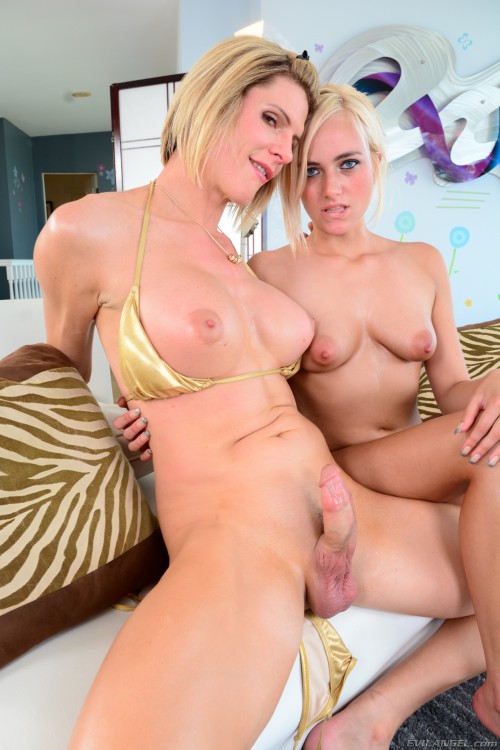 The nomination that I was surprised and delighted to see though was the one for Transsexual Performer of the Year! I really have no idea how the AVN nomination process goes but I guess starring in 3 of the 15 Best Transsexual Movie nominations caught someone's eye. It really is an honor to be in the running.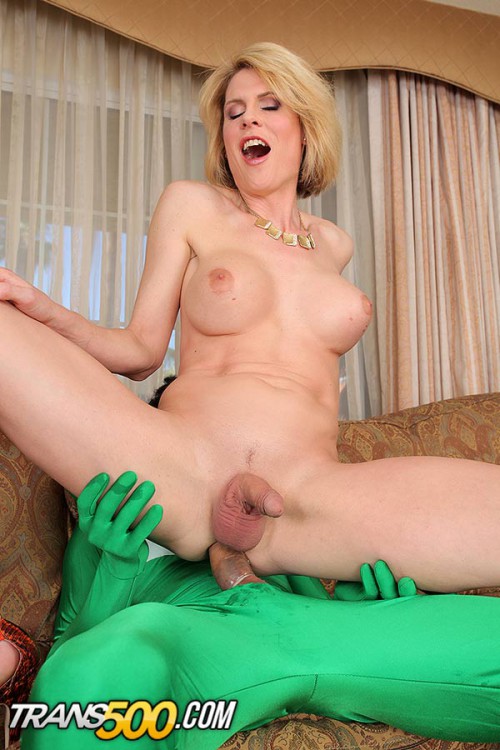 ****************
Transgender Erotica Awards Pre-Nominations
In other porn awards news, the pre-nominations for the Transgender Erotica Awards are open for submissions until December 6th. You can cast your votes HERE. The following are all categories that I am eligible to be nominated in:
Best Solo Model
Best Hardcore Performer
Best DVD Release: Any of the above releases that you enjoyed!
Best Solo Website: DeliaTS.com (of course!)


Best Scene: Could be any of the above scenes or favorite scenes from my site. My personal favorites are "The Birds and the Bees" scene with me and Nina Lawless and shot by Kendra Sinclaire and my scene with Kate England (also up for Best New Starlet at the AVNs) in She-Male Idol: The Auditions 6.
Best Photographer: Trixie Fontaine for DeliaTS.com. Let's get Trixie's name up there this year!!! She takes the best pictures of me hands down!

I just got back from a week long trip to SoCal. I had a great time while I was there and shot some super hot content including no less than 3 taboo scenes where I play the mommy figure! The first naughty taboo roleplay was for Joey Silvera with a young and beautiful hottie named Kate England. She is what wet dreams are made of . . . I can't wait to see how this scene turned out!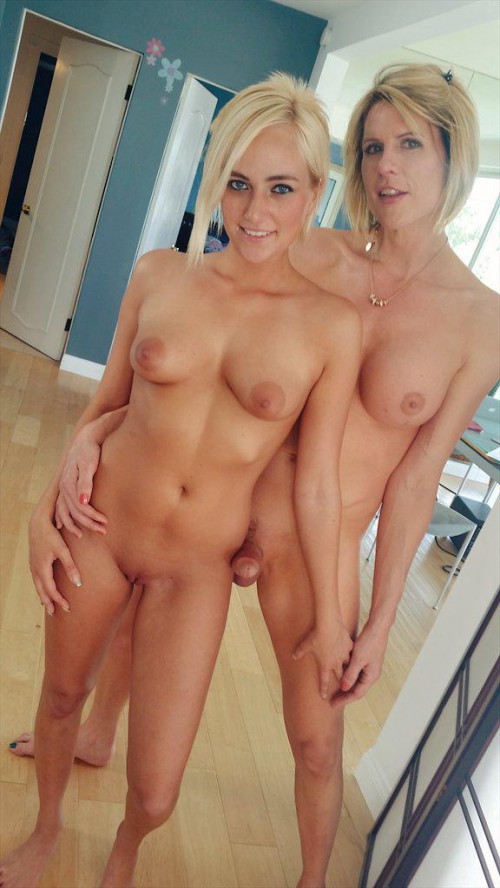 My next stop was a trip down to San Diego to do some content trade shoots with tgirl dream team Kendra Sinclaire and Nina Lawless. I ended up shooting 5 scenes total with them, 2 with Kendra and 3 with Nina. All of which will be available to DeliaTS.com members over the next several months.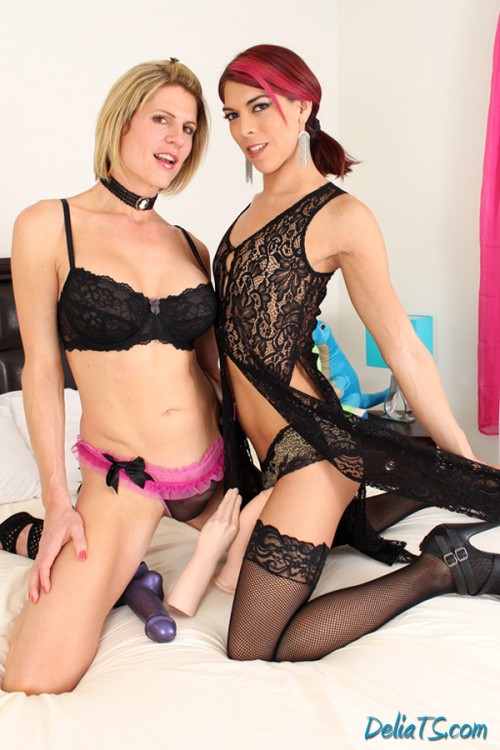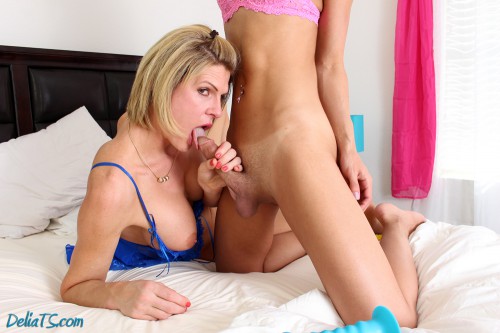 These are some of the hottest scenes I've ever done and vary from sweet to sexy to taboo to downright filthy! I even got my first anal cream pie on screen!!!

If you didn't know already Kendra is a genuine butt slut! The scene we did together with me topping her is completely filthy and includes some big toy insertions and 2 pop shots!!! She has such a long lean body, absolutely gorgeous cock and an ass that just can't get enough.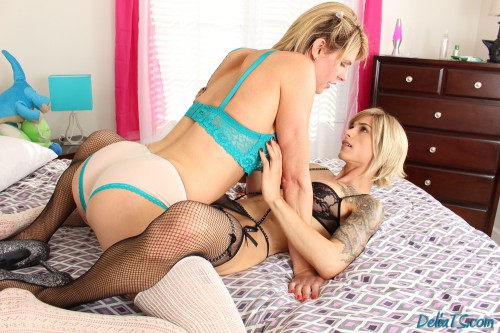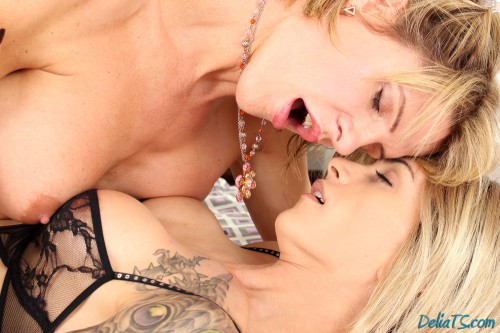 Nina and I hit it off immediately and the chemistry we shared really comes through in the scenes we shot together. Her look is close enough to mine that it lent itself really well to some super hot kinky mommy/daughter taboo roleplay.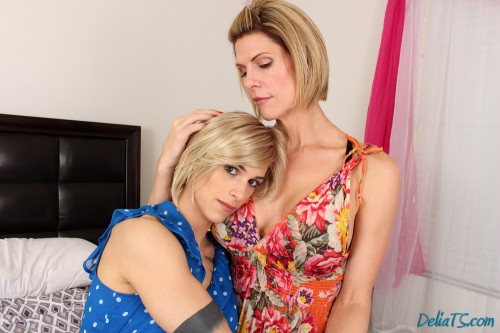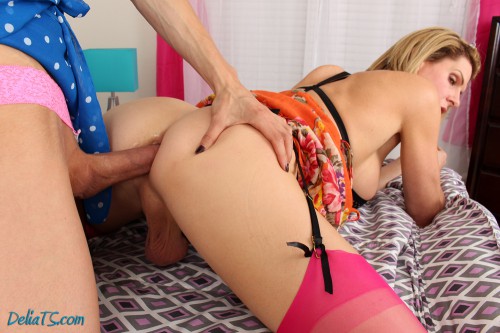 Joey Silvera described Nina Lawless as "a force!" to me when we met and I soon found out what he meant. I know now why many consider her to be the best TS top in the business today. I haven't been railed that hard in a very long time! She fucked me 6 ways from Sunday before pulling out of my ass and shooting an arching pop shot that almost landed right on my face. Kendra did a great job capturing it all. Simply amazing!!! She is indeed a FORCE!
It was really interesting to see the dynamic between another couple that lives and works together in the same space. It's not an easy gig, as Trixie and I well know, and I was impressed with how well they pull it off. It's also great to see other ambitious ts women with high standards creating genuine indie porn. I left their place feeling re-invigorated and inspired. I really had a wonderful time and wish I would have scheduled another day in San Diego just to hang out with them. Instead I headed back up to LA for the last shoot of my trip. Another taboo roleplay. This time as Mrs. Brady in a porno parody film!!!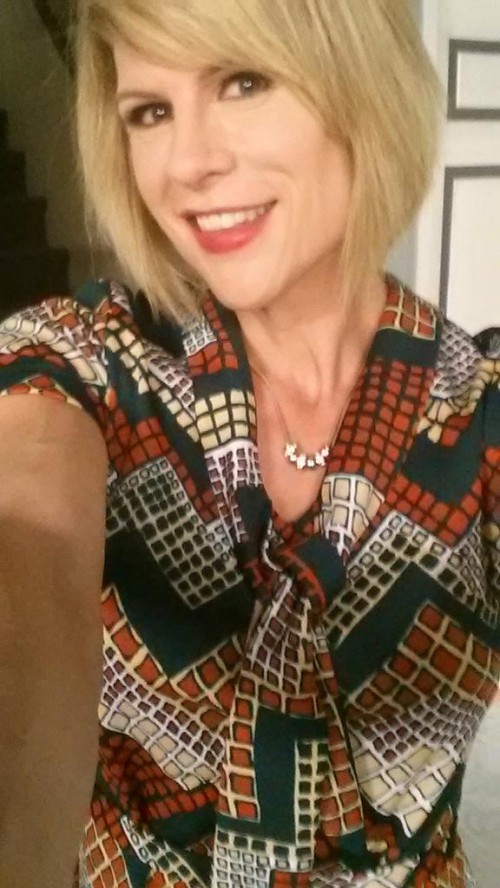 This taboo trans-mommy trifecta really pushes some boundaries and pushes me to the forefront of the T-milf porn genera. I can't wait for these scenes to come out and to share my content trade scenes with DeliaTS.com members!

I'm sitting in my cozy little hotel room in LA right now waiting to go out to a private party that is going to be filled with mostly trans performers and industry people. It's a pretty laid back scene all things considered and I'm really looking forward to seeing a few people.
Tomorrow night is the Transgender Erotica Awards show and I was just thinking of how grateful I am to have been nominated in 6 different categories this year, the most ever for me!

Best Solo Performer
Best DVD – TS Playground 9
Best Solo Website
Best Internet Personality
Best FTM Scene – The Handyman with Chance Armstrong
Best Scene – Threesome with Christian and Tyra
I know that chances are actually pretty slim that I will be coming back to Seattle with an award but it feels good to have our work recognized. Thank you to all of you who nominated me and all of you who continue to support my site and work!!! Keep your fingers crossed!

The beginning of a new year always seems like the most opportune time to reflect on the previous year. Sometimes I take things a little too literally.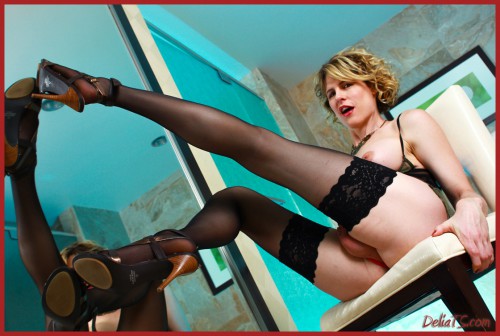 Join Now

to see the full 124 picture set and 10+ min HD video!
But seriously, 2014 had some ups and downs for me but overall I think it was a pretty great year. There are a few things that I wish I would have done a little better. This blog being one of them. One of my goals for 2015 is to do a better job of blogging. It's hard for me sometimes to take the time to just sit down and write a little about what is going on in my life. Looking back on last year though there are things that I really wish I had a better record of than just my fading memories. There are also things that I did document with cellphone pictures and video that I failed to blog about while they were still fresh and relevant. I'm not making any promises but it's my intention to do a much better job in 2015.
=
This afternoon I'm going to try to catch at least part of the Seahawks game. I'm not a huge fan of sports but I admit I do get excited when my home team makes it into the playoffs!
=