I'm sitting in my cozy little hotel room in LA right now waiting to go out to a private party that is going to be filled with mostly trans performers and industry people. It's a pretty laid back scene all things considered and I'm really looking forward to seeing a few people.
Tomorrow night is the Transgender Erotica Awards show and I was just thinking of how grateful I am to have been nominated in 6 different categories this year, the most ever for me!

Best Solo Performer
Best DVD – TS Playground 9
Best Solo Website
Best Internet Personality
Best FTM Scene – The Handyman with Chance Armstrong
Best Scene – Threesome with Christian and Tyra
I know that chances are actually pretty slim that I will be coming back to Seattle with an award but it feels good to have our work recognized. Thank you to all of you who nominated me and all of you who continue to support my site and work!!! Keep your fingers crossed!

The beginning of a new year always seems like the most opportune time to reflect on the previous year. Sometimes I take things a little too literally.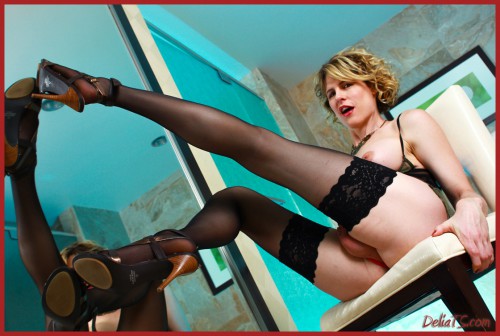 Join Now

to see the full 124 picture set and 10+ min HD video!
But seriously, 2014 had some ups and downs for me but overall I think it was a pretty great year. There are a few things that I wish I would have done a little better. This blog being one of them. One of my goals for 2015 is to do a better job of blogging. It's hard for me sometimes to take the time to just sit down and write a little about what is going on in my life. Looking back on last year though there are things that I really wish I had a better record of than just my fading memories. There are also things that I did document with cellphone pictures and video that I failed to blog about while they were still fresh and relevant. I'm not making any promises but it's my intention to do a much better job in 2015.
=
This afternoon I'm going to try to catch at least part of the Seahawks game. I'm not a huge fan of sports but I admit I do get excited when my home team makes it into the playoffs!
=
It is so cool to get a message like this. I get down every now and then about internet piracy and stolen content. Emails and messages like this make me feel more hopeful about the future of my site.
I just wanted to say thank you because you and Trixie have the most incredible porn site and I love the ideas that you guys present. It is such an honor to give money to something like that and will continue to support it when I can. Keep up the excellent output!!!

Jay
Thank YOU Jay and a BIG thank you to all my members past and present!


The Transgender Erotica awards pre-nominations are now open!!! Yes, they have a fresh new politically correct title (formerly the Tranny Awards) and have further refined their categories.
DeliaTS.com will be an active sponsor again this year. I'm also hoping to get nominations in a few categories.


Delia fans' guide:
Best Hardcore Performer – Delia Delions
Best FTM Performer – Chance Armstrong
Best FTM Scene – The Handyman (DeliaTS.com)
Best Photographer – Trixie Fontaine
Best DVD Release – TS Playground 9 or 11
Best Solo Model – Delia Delions
Best Solo Website – DeliaTS.com
Best Non-TS Performer – Christian XXX
Best Scene – Delia-Tyra-Christian Threesome (Or your favorite Delia scene)


I'm really hoping to get the Best Solo Website nomination because I think it has been a really good year for my site and we've seen a lot of growth. I'm also hoping The Handyman gets nominated for best FTM scene as well. I wrote a little bit about that scene HERE. If you like my work or other transgender erotica please take a few minutes to fill out the pre-nomination form. Thank you!!!


I like big DICKS and I cannot lie! Lol, I'm not sure how this recent obsession with stuffing bigger and bigger things up ass started.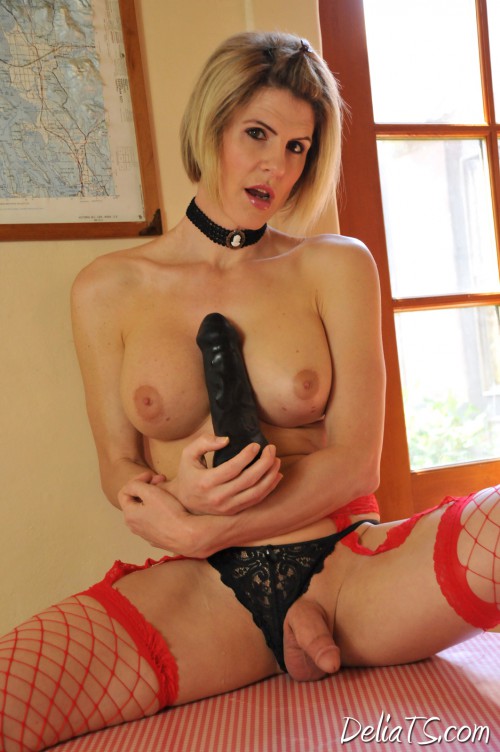 Perhaps shooting more hardcore with guys who have larger to monster sized cocks. Who knows. But I DO know that I sure like my new toy!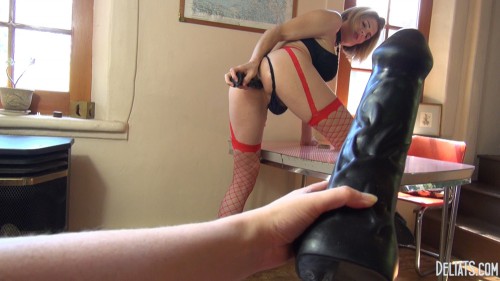 I'm not saying I would like to get fucked hard by monster sized cocks all the time but every now and then it's pretty awesome! It's that feeling of being stretched out and filled up that really gets me hot.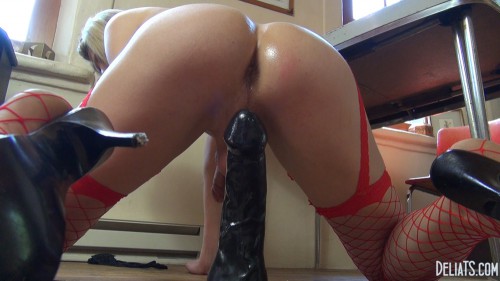 Having this huge toy inside of me and rubbing against my prostate always sends me over the edge!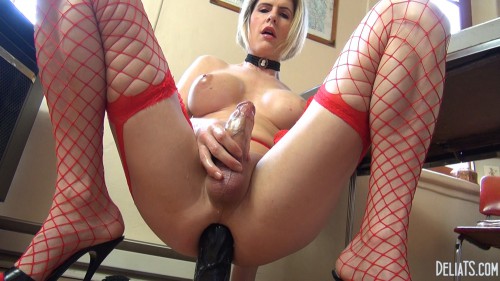 One thing I noticed is that while I cum harder with it stuffed inside of me, my loads are a little smaller. I'm not sure why that is.
JOIN NOW to see the full 21 + minute video of me fucking this ENORMOUS toy!!!
There have been a few firsts for me as far as shooting and producing porn that I neglected to write about when they happened and that I've been thinking a lot about lately. One of them is working with Chance Armstrong.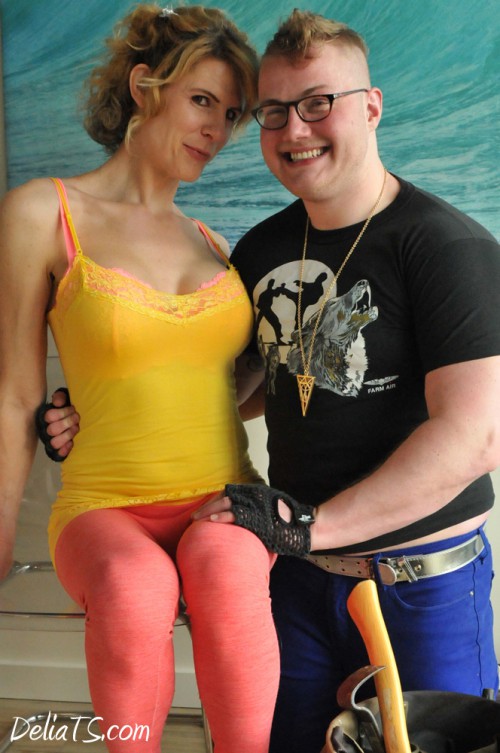 I first met Chance down in L.A. at the Tranny Awards (recently renamed the Transgender Erotica Awards (TEA)). He has an amazing smile and a charming personality. He is also tall, big and hairy! All things that I love in men. As we began chatting I found out that he was living in Olympia, WA and going to school at my alma mater, The Evergreen State College. We had a pretty light, flirty conversation as I remember it at the after party. We talked about the possibility of shooting together in Seattle and a bit about the budget challenges for small independents like myself.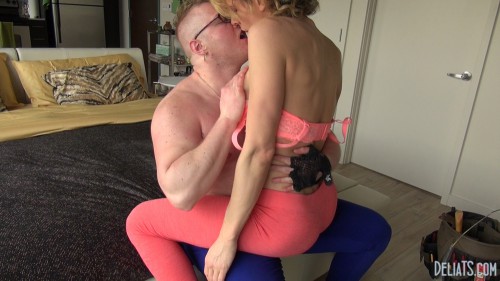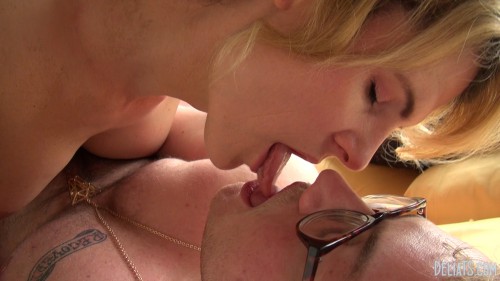 JOIN MY SITE NOW to see the full 39+ min scene in HD and all my other pictures and videos.
Just want to see this scene? Download it now on our CLIP SITE!
Once back in Washington we stayed in contact and I began developing a crush on him. What I really wanted was to get him up to Seattle and have him all to myself for some off camera fun! That plan never panned out but I WAS able to pull enough resources together for us to do a scene for my site.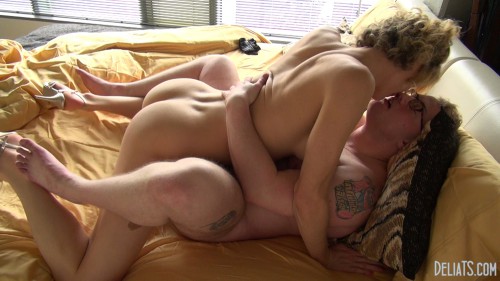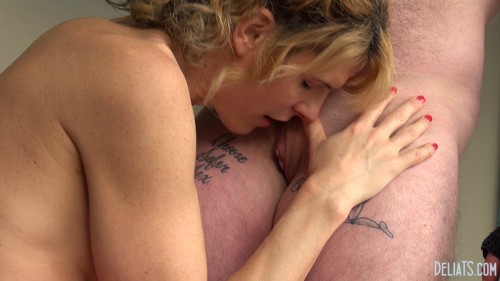 I've never had sex with a trans man before so I'll admit I was a little nervous going into this scene. Seeing Chance's smile soon put at ease though and I knew we were going to have a lot of fun shooting together!
We set the scene up as a hot horny cougar (me!) calling a strong, young, eager to please handyman (Chance) over to "fix" a few things for her. Just doing the intro turned out being really fun and helped ease any tension I was feeling as well.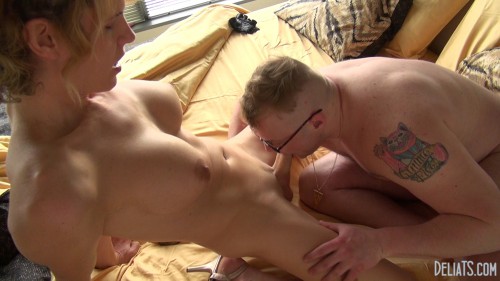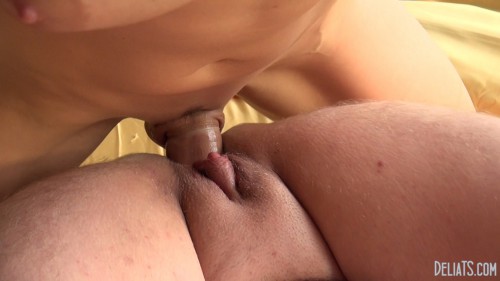 JOIN MY SITE NOW to see the full 39+ min scene in HD and all my other pictures and videos.
Just want to see this scene? Download it now on our CLIP SITE!
I've had a lot of requests to see me topping a guy and I wanted my first scene to be special. When I found out that Chance was a bottom I knew it would make for an awesome scene. More importantly though I knew that our chemistry would be great together. It turns out I was right! The scene has some pretty hard fucking but also some really sweet moments. Chance is a really good kisser which gets me every time!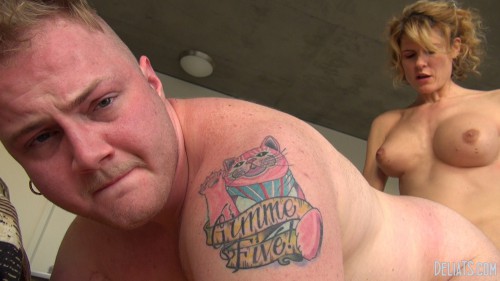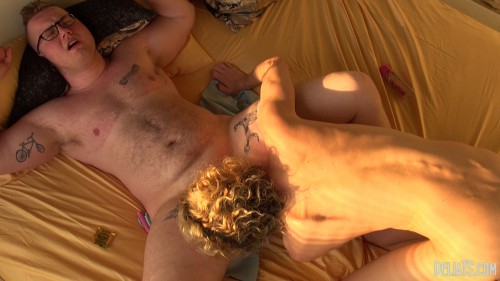 I feel really proud of this scene. I think we got a lot of things right. I know not all of my fans will be into it but you can't please everyone all the time. There is something beautiful and unique captured in this 39+ min scene. Seeing mtf and ftm trans bodies entwined together is beautiful and unique. Chance's body and my body are beautiful and unique. The way our particular bodies fit together is beautiful and unique. The way the Seattle winter sun kissed our bodies while were shooting was beautiful and unique. And the way that Trixie captured it all was beautiful and unique.
I'm a little sad that Chance has moved down to the Oakland area but I'm really happy we were able to connect and make some porn together while he was in the area.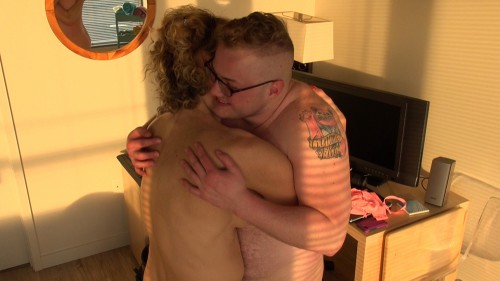 JOIN MY SITE NOW to see the full 39+ min scene in HD and all my other pictures and videos.
Just want to see this scene? Download it now on our CLIP SITE!