A sweeeeeeeeeeeeeeeeeet gift box full of goodies was sent to us. By a woman, so
everything was in exactly the right size
the quality of every item was fabulous
the attention to detail put into everything was LOVELY (everything wrapped, card included with contact info, put into a velvet tote bag, and carefully boxed & labeled for delivery)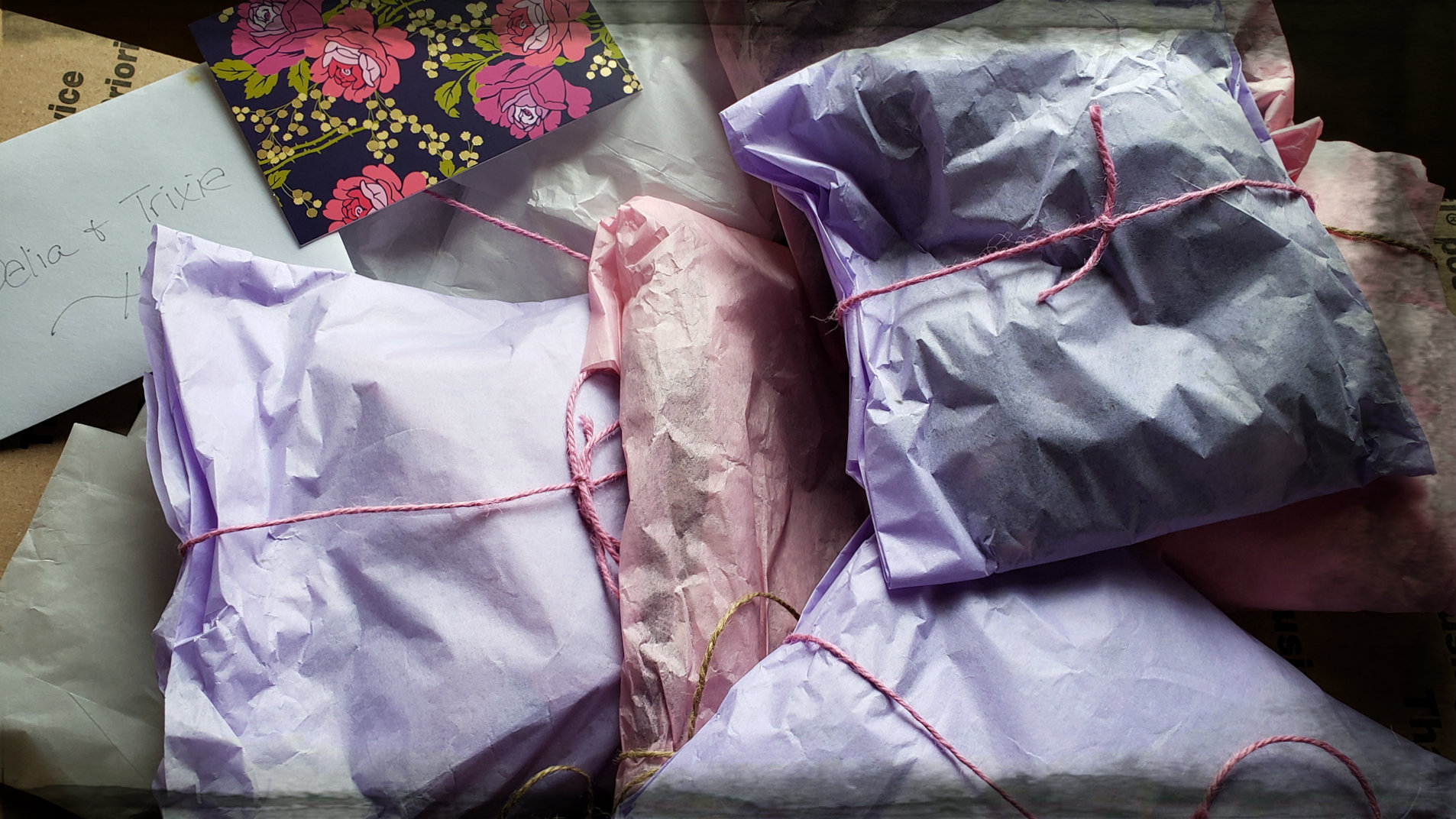 Delia hasn't been home enough to try any of it on (much less shoot in it), but it's nice to know she has some brand-new garter belts (always in demand here with our stockings fetish), super sexy lingerie and strappy panties.
I have to admit … I did try on a few of my favorite things in the box (here are some pics for members). I look like a mess but there's something extra erotic to me about putting on pristine underwear and lacy things intended for my wife. It's kind of a dirty trespass. Delia did want me to open the box before she got home, but she didn't give me explicit permission to try anything on. Though I'm sure she knew I would. OMG I'm feeling guilty now.
Speaking of favorite things, this red & sheer garter belt was mine out of all of the goodies: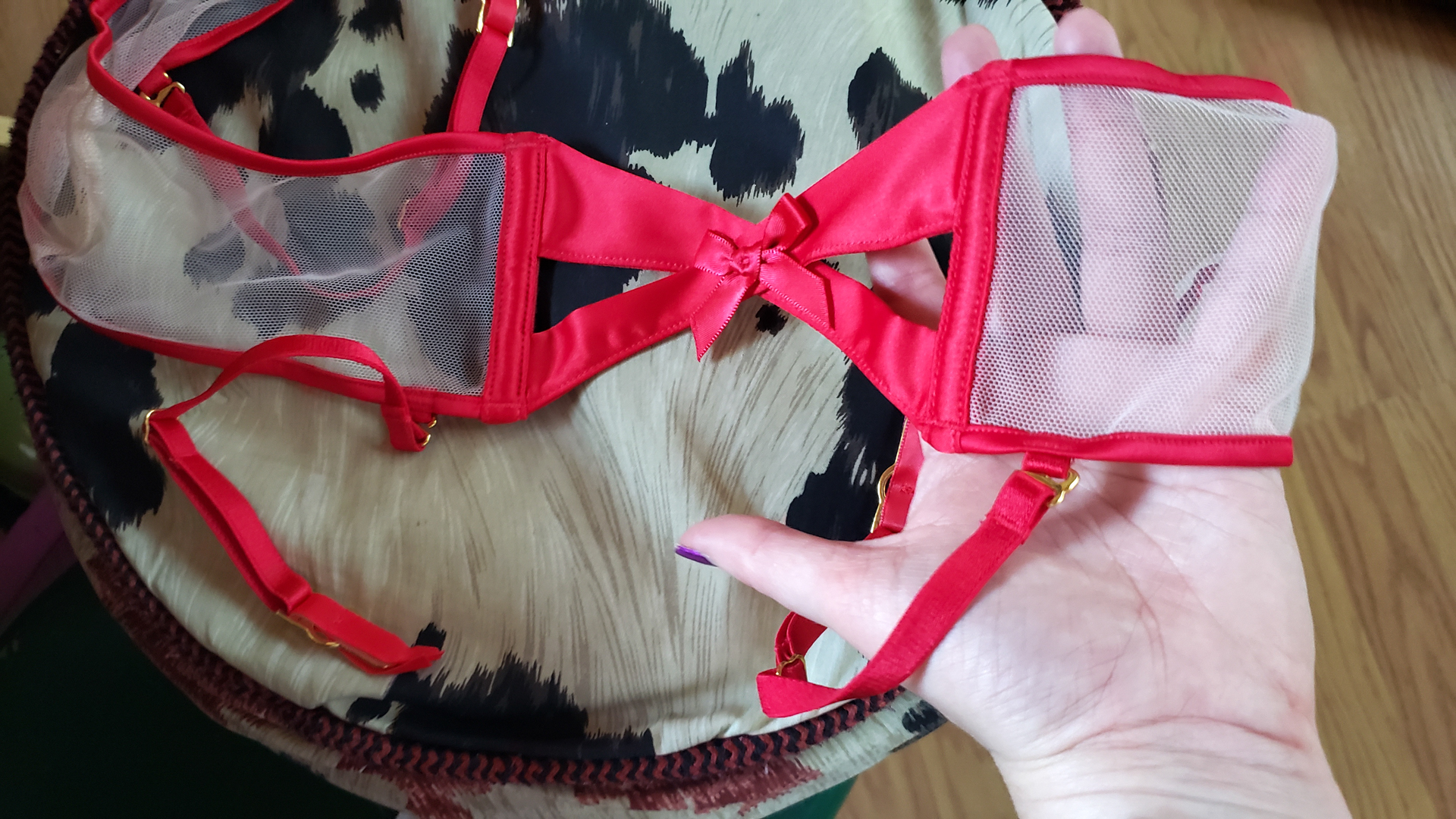 If we could only keep one thing in the entire box, my vote would be for that. Fortunately, that's not a choice we have to make.
One thing that makes me feel slightly less guilty about putting my sticky pussy into Delia's new goodies is that I like it when she puts on my gifts, too. Like this midnight blue lace teddy someone sweet sent me off of my wishlist:
It looks way better on Delia than it does on me. So maybe it's okay that I like the way this new red lace number looks on me?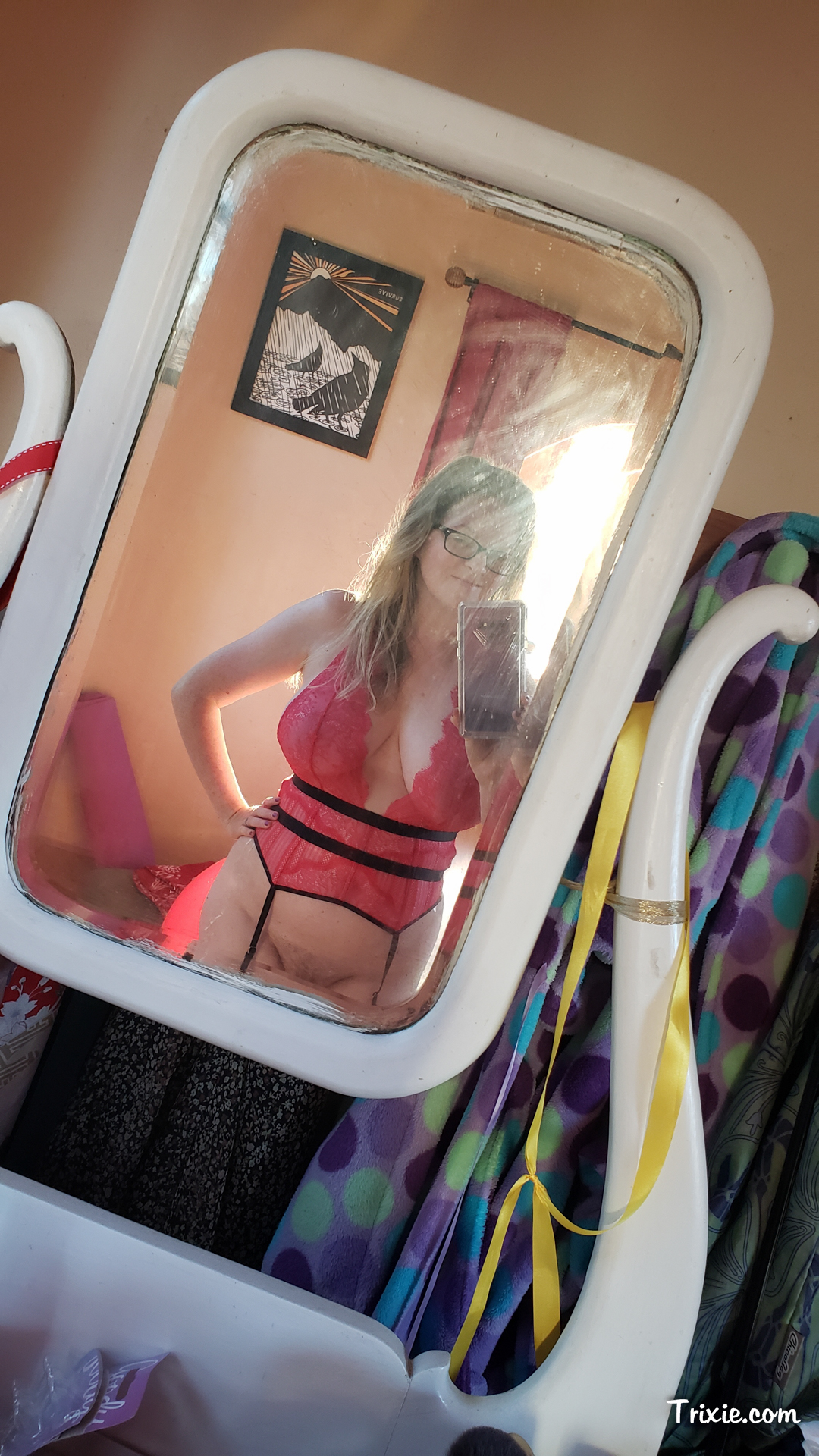 I just now realized something that makes me even more impressed by Dani's care package: I haven't even put Delia's sizes and such on her new mailing-address page that I sent her, so she must've really researched & dug into the old pages to get everything right. Oh my gosh so much work on this site I need to do so you guys can impress us too!