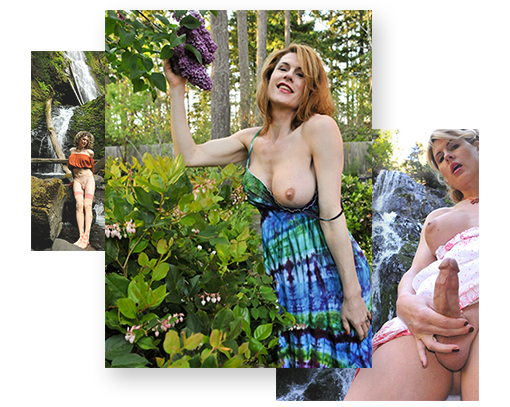 OUTSIDE in the PNW
I love the great outdoors! At home in our backyard or farther out in the woods or water of the Pacific Northwest.
Getting naked and naughty outside are my favorite specialties … where do you want to see me flash, strip and cum next? A beautiful world and way of living: different from average conformity or an LA porn studio exist here. My site is not just porn … it's a whole happy dreamy lifestyle!
Next to having a bigger budget to shoot porn with more playmates, my wife Trixie and I dream of making enough money to go on more outdoor shooting adventures more often … and in more exciting places! We dream of having our own home, land and sanctuary where we can be outside naked: fucking, having fun and making beautiful fantasies come to life to inspire and share with our fans.