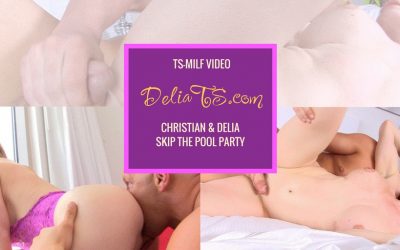 I'm an introvert by nature so skipping out on a pool party to stay in a hotel room and fuck all day is by no means a stretch of the imagination. 🙂 This scene is pretty raw and has some really hard and deep penetration. I would say this scene is the one I've most enjoyed shooting with Christian. The chemistry is really ...
read more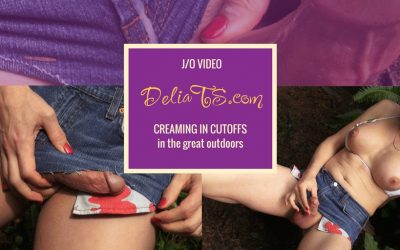 I love masturbating in the great outdoors! In this video Trixie finds me walking down the trail to the beach and has me put on a little show for her. She loves watching me push my she-cock out and then back into the leg of my tiny shorts and ...
read more
NO WAY!! These are only a few samples. I've got TONS more (YEARS and YEARS & NEW UPDATES weekly) inside my members-only area.
JOIN NOW to see it all! You'll help me make more of it (& maybe be able to hire a blog-slave to post more of my updates here ;)~
Welcome to My Blog!
Mostly posts from me (Delia), and a few thrown in by my wife (Trixie)
Getting nominated this year for the AVN's Transsexual Performer of the Year is something that I am really proud of and I appreciate what my fans have done to get my name up there among the best in the business. In the wake of the Stoya rape tweet and ensuing James Deen rape and abuse allegations from other performers however I feel really uncomfortable about ...
read more
Prefer the old-school blog format of a simple flow of posts in reverse-chronological order? CLICK HERE