We resurrected our pink tree this year to create a little holiday magic in our Seattle apartment. I actually had a lot of fun setting it up and decorating while listening to cheesy Christmas music. Here's little teaser from the cute video that I'm posting today:
To see the full 13+ minute 1280×720 HD Christmas Special video
and high-res picture set JOIN NOW!!!
Here's a few pictures from the photo set as well. I love the green stockings!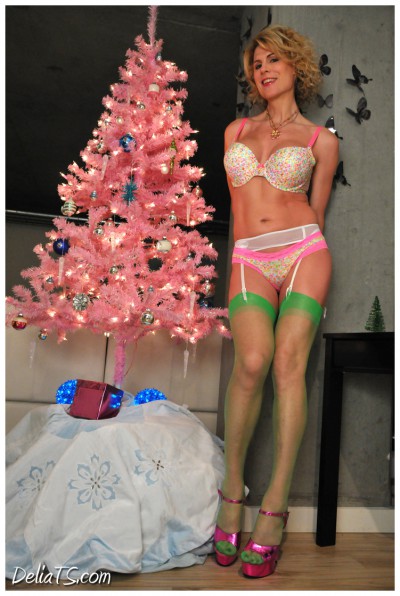 Merry ChristmASS!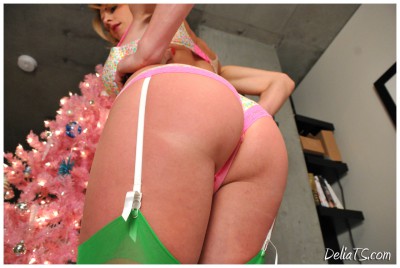 Hope you all have some nice packages under the tree!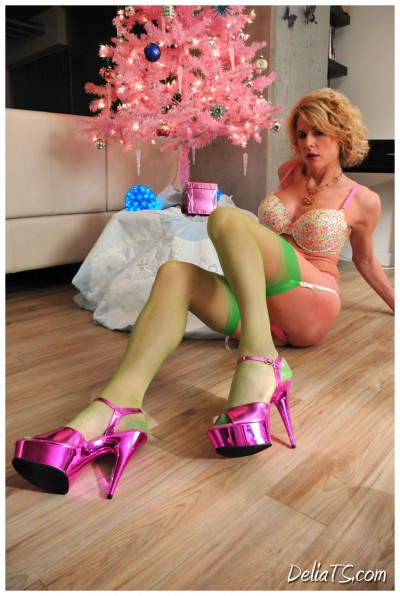 This year we're spending Christmas with Trixie's family. You never know how holidays with Trixie and her family will go. I have learned to hope for the best and not be shocked if it falls somewhere short of that. 😉 However it turns out I know that I will be with loved ones and try to do my part in making the season a little brighter! Peace, JOY & Love.