Happy St Patrick's Day! I thought I would post a few pictures in my green scarf to celebrate 🙂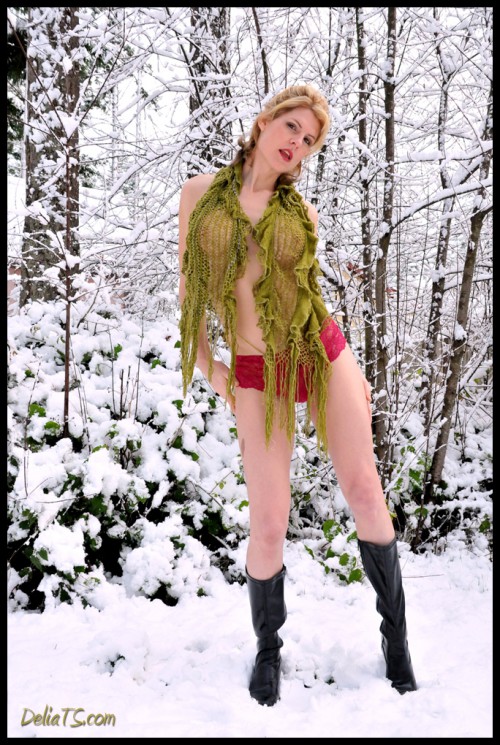 You never know what kind of weather you're going to get in March. Though these were taken a few month's ago, it's not unheard of for it to snow in these parts this time of the year. I like this set because the sun was coming out a bit and you get a sense that even though the snow is cold the sun is caressing my skin with it's warm, radiant light. It feels like the promise of warm spring days to come.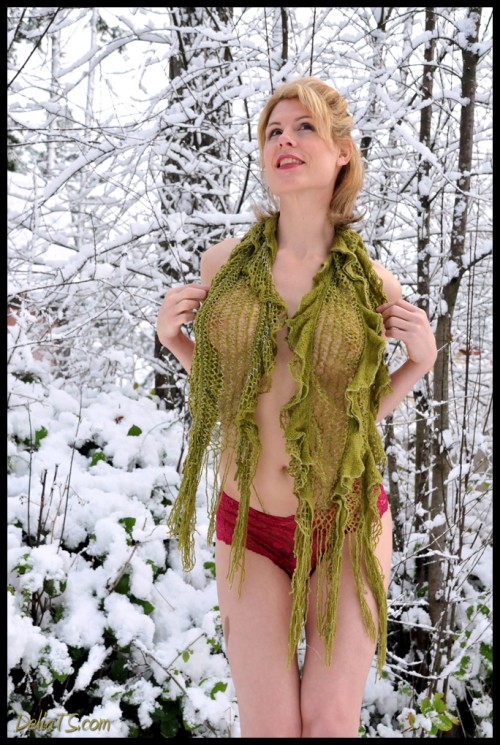 The full set of 120 high quality pictures (1600 pixels on the long side) is now posted and in my members-only area.
It also happens to be Trixie's Birthday as well. So be sure to wish her a happy b-day and check out her blog post with video of me giving her a naked foot rub and get the skinny on how you can see more hardcore amateur video that she took on her cell phone.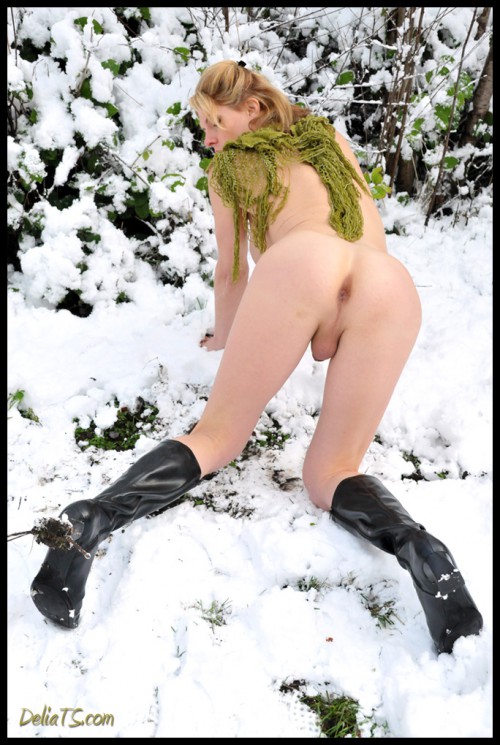 Hopefully we'll have a little of the old Irish luck and spring will be here before you know it!!! Hope you have a safe and happy St' Patrick's Day!!!