So there have been a couple new sites that have gone up lately that I've wanted to mention here but never got around to. I always feel a little leery promoting other girls sites from my blog other than from the links on the side bar. It's kind of silly on my part because if there's a site (or a girl) out there that has caught my attention, there's usually a good reason for it. Of course for the most part the sites that I mention here on my blog or that are on my links pages I have an affiliate account with which means if someone signs up to one of those sites I get a commission. So there is a little monetary motivation involved.
So this is going to be a rather spammy sounding entry but this is one of the new sites that just opened from tgirl teen Ashley George. The first time I saw Ashley was on YouTube where she vlogged about some of the issues of being a teenage transsexual. I was pretty impressed by her honesty and willingness to put herself out there. Equally impressive were her cute looks which obviously got her noticed by a lot of viewers and a few key people.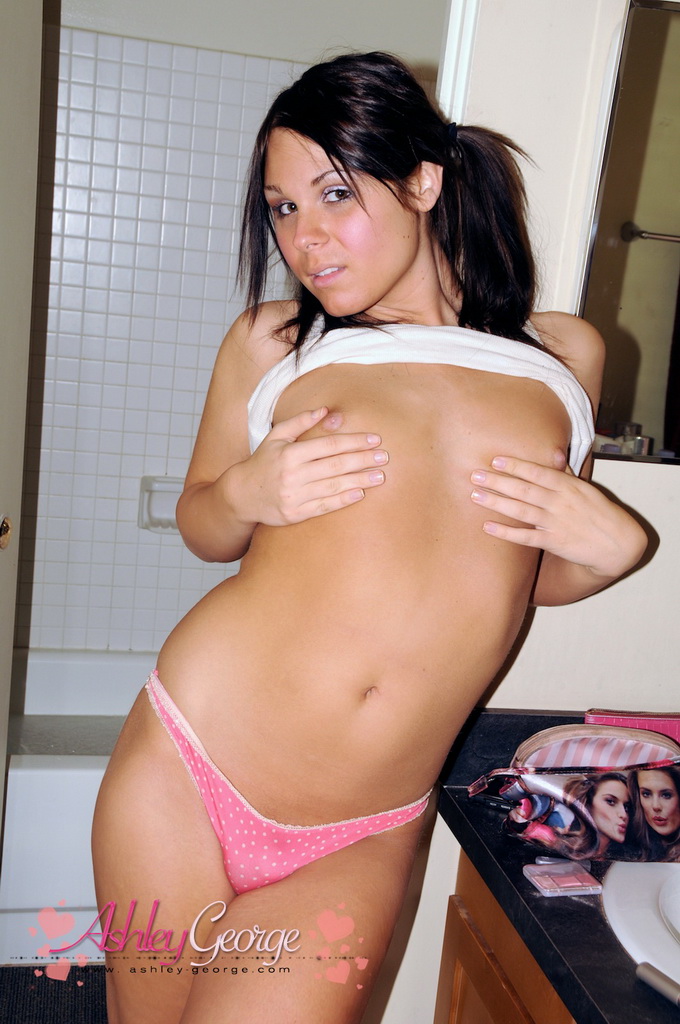 Soon I saw her on a few of the bigger ts message boards then in a couple of shoots by both Shemale Yum and Shemale Club. So I wasn't exactly surprised to see that SMC Revenue, the same people who are webmasters for Kimber James, Morgan Baily, & Mandy Mitchell just to name a few, had snatched her up and created a solo site with her.
It's pretty amazing to me the number of solo TS sites out there today compared to when I first started. The thing is that the quality of a lot of them, especially the SMC sites, has really improved dramatically. Also with more transsexuals coming out and transitioning earlier in life the models seem to be getting younger and younger here in the States.
Anyway, I wanted to say congrats to Ashley on the shiney new site and wish her all the best in the years to come!!!