Notes from my wife: "Like any good "husband", I picked out a present for Delia that really was designed more for my own pleasure: a super slutty retro bodysuit. Delia rose to the occasion, perfectly portraying my eighties babe fantasies with high heels, super glossy lips, and moves like those girls from the Addicted to Love video and Miami Vice. Delia's sexy moans soon draw your attention to more than the pulsing old school porno soundtrack.
Combine the late night lust of the VHS days with the convenience of on demand porn while stroking yourself as Delia teases you with her big hard femrod behind see-through lace, pulling it out — giving you every sweet angle on her she-cock before squirting a creamy load!" – Trixie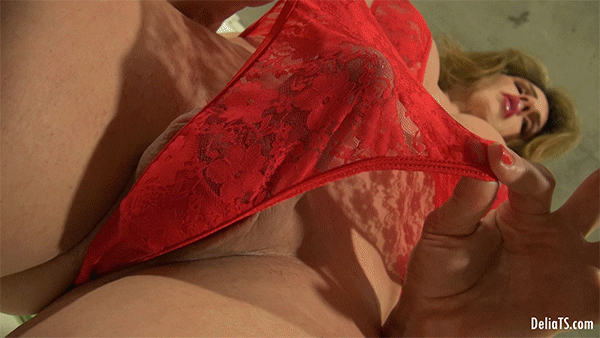 For Members
NINE+ MINUTES
WMV & MP4 Formats
HD & Mobile sizes
WATCH NOW
GET YOUR LOGIN
Become a member for instant access!
DeliaTS PLUS my pre-transition sites,
my wife's site, & friends' sites
JOIN NOW