Through a Black Veil Video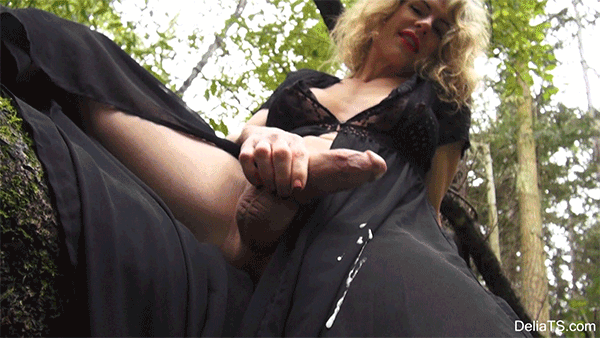 A striking statuesque woman with a knowing look seduces in enchanted woods wearing nothing but a see-through black dress.
You can't stop watching, trying to get a better view through the sheer black veil dancing over her perky hard nipples and thickening she-cock. Her plump femrod coyly juts out of the slit in her dress when she moves, taunting you before being cloaked behind fabric again.
She strokes her big fat clit through the voile. She reveals, rubs and plucks her suckable long nipples. And she masturbates herself until she shoots her hot white cum all over her black dress and tastes it to show you how yummy her jizz is.
Prefer to BUY INDIVIDUAL VIDEOS instead of a membership? Get my vids a la carte >>> OUR CLIPS4SALE STORE:



Looking for LIVE hardcore interaction on cam? See if I'm online now >>> MY PROFILE ON TRIXIECAMS or check out hundreds of free cams: